Skimming devices found on Mallaig cash machines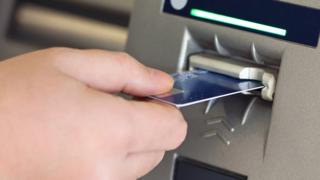 Police have issued a warning after skimming devices were found on two cash machines in Mallaig.
Both the Royal Bank of Scotland and the Bank of Scotland ATMs in the West Highland village were found to have been tampered with.
Skimming devices can be used to read card details when customers use the machines.
Officers have warned the public to look for anything unusual about cash machines they are using.
They also said anyone who has used the ATMs in Mallaig since 08:00 on Friday should check their bank account for unauthorised transactions.