John Muir Trust abandons Stronelairg legal challenge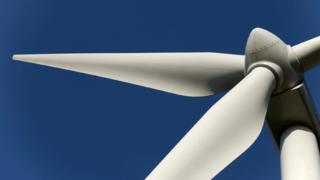 Landscape conservation charity the John Muir Trust (JMT) has decided not to take any further legal action against a planned wind farm.
The trust opposes the construction of SSE's 67-turbine Stronelairg scheme near Fort Augustus because of concerns it would affect areas of wild land.
Last year, it secured a judicial review of a decision by Scottish Ministers to approve the project.
But judges last week upheld an appeal by the government and SSE.
JMT has now said that its legal fight had "consumed a significant amount of time and money" and, after considering its options, had decided against taking the case to the UK Supreme Court.
The Scottish government and SSE have said that the wind farm would create jobs and help Scotland to meet energy and climate change targets.
The Mountaineering Council of Scotland, an organisation representing the interests of walkers, climbers and other outdoor enthusiasts, has offered a donation of £5,000 towards the legal costs already incurred by JMT.