Safety of helicopter and jets 'not assured' over Cairngorms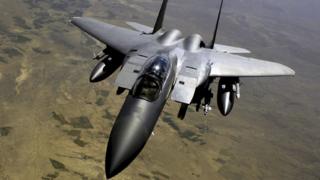 A formation of US military jets and a coastguard helicopter were at risk of a potential collision over the Cairngorms, a report has said.
Four F15 jets and an S92 helicopter were involved in the incident above Glen Feshie on 3 March this year.
The USAF crews were not made aware before take-off that a temporary danger area had been set up where the coastguard crew was operating.
The jet pilots took avoiding action when told they had entered the area.
The UK Airprox Board, the organisation that investigates such incidents, rated the risk of collision at "B", which means safety of those involved was "not assured" and "may have been compromised".