Brexit questions on ending 'not spots' on Scottish isles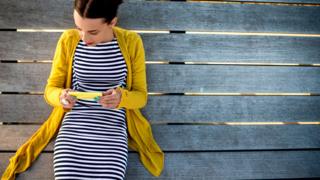 The effects the UK leaving the European Union would have on funding for projects in Scotland's islands have been discussed at a meeting in Orkney.
Representatives from the UK government and Shetland, Orkney and Western Isles councils held the summit in Kirkwall.
The meeting formed part of wider, long-running discussions on devolving more powers to island authorities.
The projects include boosting connectivity in internet "not spots".
These are areas where internet and mobile phone connections are poor or non-existent.
'Cool heads'
Funding for renewable energy projects was also raised as part of the summit's agenda.
Ahead of Monday's meeting, Angus Campbell, the leader of Western Isles Council - Comhairle nan Eilean Siar, said: "Every single item that is on there will be affected by Brexit one way or another.
"Renewables are on the top of that list."
He said there was a strategy to be backed with European money to tackle "not spots".
Mr Campbell added: "Many of these are in remote and island areas of the Highlands and Islands."
After the meeting, UK government minister Andrew Dunlop told BBC Radio Scotland the government was committed to working with the councils and Scottish government to devolve more powers to islanders.
He said securing grid connections for renewable energy schemes and digital connectivity were "high on the agenda".
On Brexit, he said: "This is very much a time for cool heads and calm decisions.
"It is about getting together, working together to get the best deal for Scotland, the islands and the UK as a whole."
The summit is one of the commitments set out in the Framework for the Islands, published by the UK government in August 2014. The first summit was held in March 2015.