First St Kilda yacht race held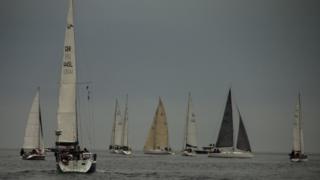 The inaugural St Kilda Challenge was held at the weekend.
Organised by North Uist group, Comann Na Mara, the event involved 27 yachts that sailed from the Western Isles to the remote archipelago and back.
Fifteen of the boats' crews took part in a race, which was won by the Port Edgar-based yacht Moonstruck Too in a time of 23 hours.
The other 12 crews involved enjoyed a more leisurely cruise to and from St Kilda.