Dundonnell MRT raises new Dingwall base funds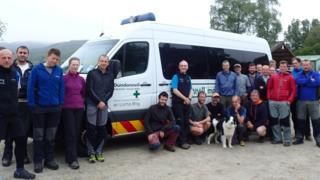 Dundonnell Mountain Rescue Team has raised the money it needs to pay for the building of a new base in Dingwall.
The voluntary group provides rescue cover for an area of more than 2,600 sq miles (6,733 sq km), and includes 41 mountains of Munro height.
The team has spent two years raising £185,000 for the base to be built on a site in Dingwall Business Park.
Construction work should be completed in September. The team already has bases in Ullapool and Dundonnell.
Those two sites are provided by the charity St John Scotland.