Film of Scotland unseen for years released online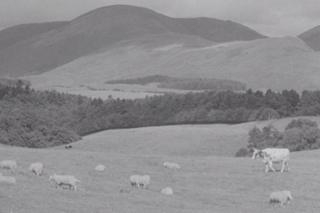 Hundreds of films, many of them unseen since they were first shown more than 100 years ago, have been released online by the British Film Institute.
Made in the years between 1900 and 1999 for cinema and television, they form part of the BFI's Britain on Film project.
Among more than 750 films are many that were shot in Scotland.
BFI has produced an interactive map to help people find films relevant to their local area.
The Scottish films include one showing a tour of Scotland's lochs and mountains in 1924 and footage of 1909's Selkirk Common Riding.
Another called Southern Uplands was made in 1937 and shows wool being woven into tweed in Galashiels, while Auld Ayrshire from 1930 features Alloway.