Jacobite group concerned about powerline route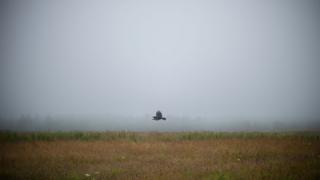 A Jacobite heritage interest group says it shares the National Trust for Scotland's concerns about a possible route for an upgraded powerline.
The trust believes the boundaries of the powerline will be brought closer to Culloden Battlefield, the scene of a Jacobite defeat in 1746.
In a statement, the 1745 Association said it had the same concerns.
Energy firm SSE has said no decisions have been made on the route and further consultation is still to be held.
The existing line between Beauly in the Highlands and Kintore in Aberdeenshire is to be reinforced so it can carry a greater amount of power from renewable energy projects.
The National Trust for Scotland (NTS) said earlier this month it understood the need to upgrade powerlines, but was opposed to the upgraded Beauly-Kintore transmission line being routed close to historic sites.
As well as the battlefield, NTS said electricity towers carrying the line would be moved closer to the ancient Clava Cairns and historic properties in Aberdeenshire such as Leith Hall and Castle Fraser.
Historian, author and 1745 Association member Dr Christopher Duffy said the SSE project threatened "the historic integrity" of the area around Culloden.
He added: "We do not accept that an underground route would be environmentally damaging."
'Extremely damaging'
SSE has said burying the powerline underground was not possible because it would involve digging a trench two metres deep and the width of a dual carriageway.
The company said such work would be "extremely damaging to the environment".
SSE, whose subsidiary SHE Transmission is leading the work, has held 21 consultation events on the project so far, has engaged with statutory bodies and charities and begun reviewing feedback from a further consultation that closed earlier this month.
Another consultation on the scheme is expected to be held next year.
The 1745 Association was established in 1954 to study the Jacobite period and record and preserve the memory of those who participated in it.
A Jacobite force led by Bonnie Prince Charlie was defeated at Culloden by a government army in April 1746.
The fighting took place over a wider area than the parts of the battlefield currently in the care of NTS.