NHS Highland seeks to tackle loneliness and isolation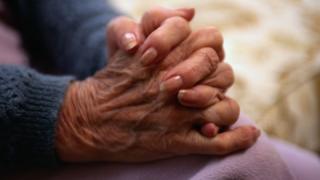 NHS Highland has launched a new campaign to tackle loneliness and social isolation in the Highlands and Argyll.
Called Reach Out, it includes encouraging people to offer support to those around them, whatever their age, who may be lonely.
People can also show that they want to tackle loneliness by displaying "pledges" to do so on social media.
The health board said loneliness was a potential risk to health.
Reach Out will run this year and next year.
NHS Highland's area covers the Highlands and Argyll.