SRUC to invest in Inverness and Ayr vet facilities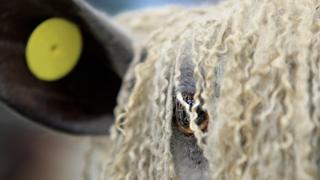 A veterinary laboratory responsible for animal disease surveillance will remain open, its operator has confirmed.
Scotland's Rural College (SRUC) had been reviewing the future of the Inverness facility, sparking concerns among farmers and vets.
SRUC said it will close the existing site at Drummondhill but relocate the services to a new site.
The college has also announced that its veterinary facility at Nellies Gate in Ayr will be upgraded.
Mike Wijnberg, of the SRUC, said: "While there will be changes on both sites with investment in new facilities, both sites remain fully operational throughout the changes and we do not envisage any interruption to the services our veterinary surveillance clients receive."
The lab in Inverness also carries out post-mortem examinations on livestock for a large area of northern Scotland.
The Scottish Marine Animal Strandings Scheme will also continue to operate from Inverness, SRUC said.
Some SRUC staff will move to the Inverness Campus at Beechwood in Inverness.