Bikers rode at 'over 100mph' on Lochcarron-Achnasheen road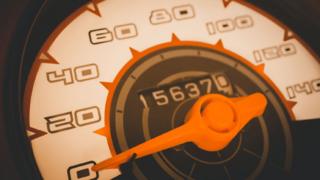 Police have warned bikers to watch their speed after five of them were detected travelling at more than 100mph on a Highlands road.
The motorbike riders were caught by police patrols as they sped along the A890 between Lochcarron and Achnasheen over the past week.
Insp Gus Stewart, of Police Scotland, said motorbikes were an "excellent way to explore" the Highlands.
However, he added that bikers should ride responsibly.
"We want riders to enjoy their time in the area, but more importantly we want them to get home safely," he said.
"I would urge riders to be aware of their own vulnerability and ride according to the prevailing road, weather and traffic conditions.
"Our main aim is to reduce the number of road deaths and make Scotland's roads safer. So don't risk it, reduce your speed and obey the rules of the road."