£315m deal will benefit Highlands, says council leader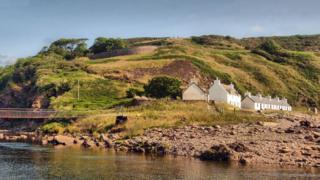 Highland Council's leader has said a £315m City Region Deal will benefit all of the Highlands, not just Inverness.
Margaret Davidson was responding to criticism, including that of Caithness civic leader and new SNP MSP Gail Ross, that areas will miss out on funding.
The Inverness City Region Deal was announced in March.
The Scottish and UK governments and Highland Council are involved in financing the deal through direct funding and greater borrowing powers.
Ms Davidson told BBC Radio Scotland: "It is a unique deal for Inverness and the Highland region.
"There are things in it for every area. There is broadband rollout, housing for older people and advances in technology for older people."
She said school pupils would also be offered greater opportunities in Science, Technology, Engineering and Mathematics (Stem) subjects and projects.
In March, Highland Council said the deal would see money invested over 10 to 20 years, and could attract £1bn in private sector investment over several years.