CairnGorm Mountain planning final weekend of snowsports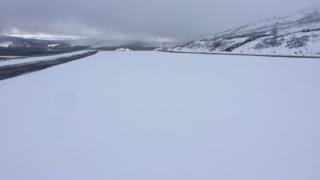 One of Scotland's five outdoor ski centres plans to be open for skiing on Saturday and Sunday.
CairnGorm Mountain said this weekend would be its last for snowsports for this season.
The operators of the resort had previously thought they would have to close the slopes on 2 May.
Milder spring weather finally sealed an end to the season with temperatures in nearby Aviemore forecast to rise to 21C on Sunday.
CairnGorm Mountain has been able to stay open because of heavy snowfalls and freezing temperatures at the end of April.
In June 2010, more than 100 skiers took advantage of ski tows being open at the resort for the first time in midsummer.
Previously at that time of year people have been able to ski in the Cairngorms, however, they had to trek to where the snow was.