Grantown on Spey to mark its linen-making roots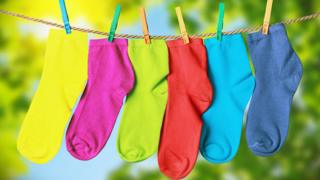 Residents of a Highland town are to celebrate its past involvement in the weaving and knitting of fabric for stockings.
James Grant of Grant founded Grantown on Spey around the manufacture of linen 250 years ago.
On 14 May, residents and visitors will be asked to fill socks and stockings with donations. The footwear will then by hung on washing lines in the town.
The money will help to fund Grantown 250 anniversary celebrations.
A festival is to be held in the town, near Aviemore in the Cairngorms National Park, in June.
Celebrations were held last summer to mark the laying of the first foundation stones of Grantown on Spey in 1765.
They included a picnic which involved foods eaten by poor and rich people in the 18th Century.
Picnickers were offered the chance to "lunch like a laird or picnic like a pauper".