Tailback in Stornoway as hundreds queue to microchip dogs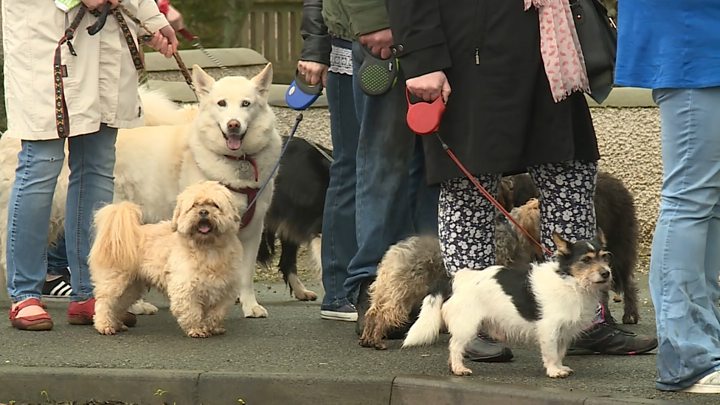 Hundreds of dog owners from across the Western Isles have queued in Stornoway, on Lewis, to take advantage of free microchipping of their pets.
Compulsory microchipping for all dogs in Scotland comes into force on Wednesday in an effort to reduce the number of lost and abandoned animals.
Pet owners who do not have their dog chipped face a fine of up to £500.
A long queue formed in Stornoway as people arrived from other parts of the isles, including Harris.
One of the reasons why so many people gathered in the town was that flights that would have taken the Dog Trust volunteers to other parts of the islands were cancelled.
The trust provided the free service.
The new law is set to be introduced in England and Wales at the same time.