Highland Council funding for under threat Eden Court course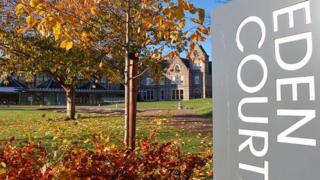 A theatre drama course under threat from a cut in funding is to continue.
Eden Court in Inverness had warned it could no longer run its National Five Drama course because of a reduction in Highland Council support.
The local authority said it had listened to feedback and would provide £11,500 to allow the course to be run in 2016/17.
Inverness actress Karen Gillan, who attended classes at Eden Court, had raised concerns about the course.
In a tweet earlier this month, the Hollywood actress and former Doctor Who star said: "Sad to hear about the cuts in @EdenCourt."
She added that she owed "so much" to the course and wished others had the chance to benefit from it too.