Highland Council gives assurances on school meals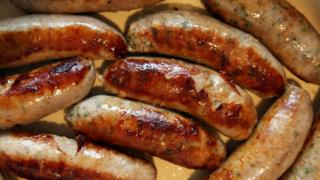 Mechanically recovered meat will not be part of school dinners in the Highlands, the local council has said.
On the back of menus handed out to pupils Highland Council lists what types of foods will and will not feature in lunches.
The menu for the term starting in August does not say if the meat would be among banned ingredients, while previous menus have done.
The local authority said the meat had been left out by mistake.
A spokeswoman said: "This has been omitted accidently. There will not be any mechanically recovered meat on any of our menus.
She added: "The terms of contract for Highland Council food suppliers state that 'mechanically recovered meat, or any food containing mechanically recovered meat, may not be supplied as part of this contract'."
Mechanically recovered meat is often defined as meat made from gristle, cartilage and fat.