Stage set for new snowsports festival Groove CairnGorm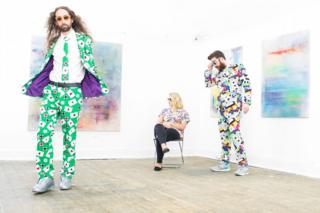 A new music event tied into snowsports' Scottish Freestyle Championships is due to begin later in the Cairngorms.
Groove CairnGorm, taking place on Friday and Saturday, has been organised by local music promoters and CairnGorm Mountain ski centre.
The music event will be based at Badaguish Outdoor Centre, near Aviemore, but will also see performances at the ski resort.
Acts will include Highland bands Spring Break and Niteworks.
Also due to perform are DJ Grandmaster Flash, The Cuban Brothers, Prides, DJ Monki and The Elephant Sessions.
The festival's organisers hope to make it a regular event along the lines of continental Europe's snowsports music festivals Snowbombing and Snowboxx.