Winds damage helicopter on St Kilda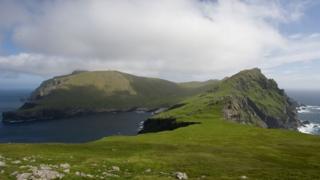 High winds have damaged a helicopter after it had been landed on the remote archipelago of St Kilda.
The machine's operator, Inverness Airport-based PDG Helicopters, said no-one was injured in last Friday's incident.
The company said the helicopter was unattended at the time and was damaged during "unusually high winds".
St Kilda lies about 40 miles (64km) west of North Uist in the Western Isles.