Karen Gillan laments cuts to Eden Court's funding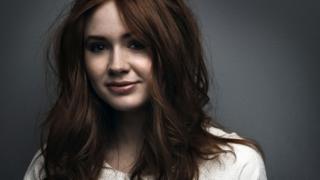 Inverness actress Karen Gillan has expressed her sadness that council cuts have meant an end to a course she attended in her home city's theatre.
Eden Court announced earlier this week that it could no longer run its National Five Drama course because of a reduction in Highland Council support.
In a tweet, Gillan said: "Sad to hear about the cuts in @EdenCourt."
She added that she owed "so much" to the course and wished others had the chance to benefit from it too.
Gillan played Amy Pond in Doctor Who before securing roles in film such as Oculus and Guardians of the Galaxy.
She is currently preparing for filming in Guardians of the Galaxy, Volume Two.
Gillan studied drama and performed at Eden Court and was also a member of its youth dance company and senior youth theatre.
Eden Court is among a number of organisations to have cuts made in funding from Highland Council. The local authority has had find savings of millions of pounds to balance its latest budget.