Highland Commission could examine local democracy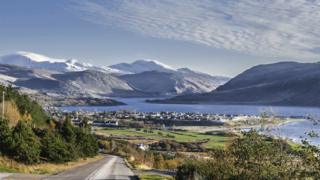 Highland Council has suggested the setting up of a commission to look at how local democracy could be improved in its area.
There has been a long running debate among councillors about breaking up the authority into smaller areas.
Highland Council oversees an area of 10,225 sq miles (26,484 sq km) - which represents 11.4% of Great Britain and is 20% larger than Wales.
It covers large geographic areas such as Caithness, Sutherland and Skye.
The proposed Highland Commission would follow up on work already done by the national Commission on Strengthening Local Democracy, which published a report in 2014.
Steps have been taken since that report to increase local democracy in the Highlands, including the establishment of seven new local committees. They include one for Skye, which met for the first time earlier this week.
Stronger committees
The new Highland Commission would ask communities whether the current structure of the council was working effectively, and if they wanted to be more involved in the running of services.
Councillors are to discuss the proposed commission at a meeting of the full council next week.
Last year, at a meeting in Inverness, some councillors argued that smaller district councils should be set up.
However, others said the council should go for stronger area committees.
All the councillors voted in favour of a motion that said the current structure was not fit for delivering local decision-making but they were unable to reach agreement on how this should be achieved.