Agreed cuts to more than 70 teaching posts remain to be made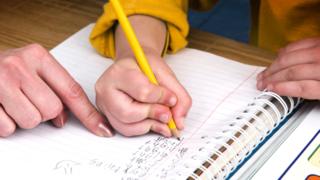 Highland Council has still to make cuts to 70 teaching posts agreed by councillors in previous years.
Some of the posts are to go because the staffing in some schools is above the official entitlement.
But the cuts also include a 1% reduction in secondary teacher numbers that was deferred from last year.
Councillors have been told by education officers that it has proved difficult to make the reduction to the teaching posts before now.
Director of Learning Bill Alexander told Highland Council's resources committee that head teachers had difficulty implementing the cut without threatening the delivery of the curriculum.
He said the council had to proceed with the reduction in posts slowly so as not to harm educational provision in individual schools.
A full meeting of Highland Council on Thursday will be asked to agree to the latest budget, which will see a savings package of £39.8m, including over £10m already agreed.