Safety visits offered after Ullapool and Golspie fatal fires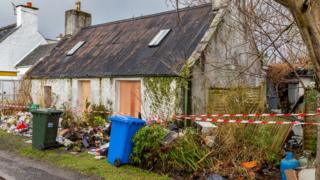 Firefighters are to offer home visits and safety checks in Ullapool and Golspie following fatal fires in the Highland villages at the weekend.
A woman died after emergency services were called to the blaze in Pulteney Street, Ullapool, on Saturday.
A man was brought out of his home in Duke Street, Golspie, on Sunday but was later pronounced dead.
The Scottish Fire and Rescue Service described the weekend's incidents as "tragic".