Muddy marvellous: The Snowman Rally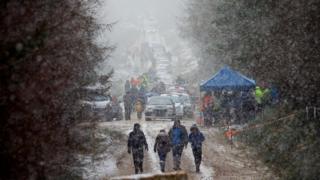 Scottish motorsport's Snowman Rally was held in the Highlands on Saturday.
Starting in Inverness, the event's competitors raced over stages held in forests in the surrounding area. The full results of the opening competition of the 2016 Scottish Rally Championship can be found here.
Photographer Paul Campbell captured some of the action.