Highland Council's leader warns some services could end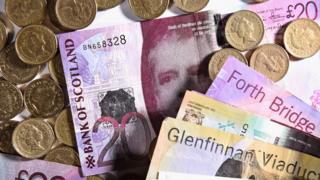 The leader of Highland Council has said some services provided by the local authority could stop to help it make millions of pounds of savings.
Margaret Davidson said that as raising council tax levels had now been ruled out, £37.9m of cuts would have to be found from its workforce and services.
All 32 local authorities in Scotland accepted the Scottish government's funding deal worth £10.3bn this week.
The settlement means the council tax freeze continuing for a ninth year.
'So severe'
Finance Secretary John Swinney has said the "package of funding" would enable local authorities to "increase the pace of reform and improve essential public services to communities all over the country".
But Ms Davidson said it would mean Highland Council having to find all of its savings from making cuts to jobs and services.
She said: "The gap is so severe, it will require a substantial reduction in staff and radical cuts removing entire parts of some of the services the council currently provides.
"There will be many things we simply can no longer do."
About 800 applications for voluntary severance have been made by council staff.
A meeting of the full council is due to set Highland's new budget on 25 February.