Livestock killed by dogs in Caithness, say police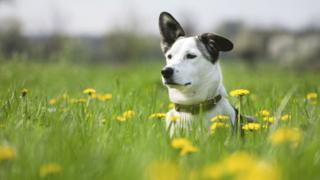 Police have issued a warning to dog owners after recents attacks on livestock in the Highlands.
In one incident in the Camster area of Caithness, sheep died from the injuries caused by a dog, or dogs.
Police Scotland has urged dog owners to keep their pets on leads and under control if they are near livestock.
Sgt Stephen Mezals said: "Farmers and crofters who keep livestock play a vital role in providing a sustainable community in areas like Caithness."
He added: "Any stress caused to these animals by the presence of dogs, and any attacks on them have a detrimental effect on this sustainability as well as being harmful to the farmers and crofters' livelihoods.
"Caithness has some amazing scenery and I would never discourage anyone from getting out to enjoy it.
"However, I would advise anyone walking their dogs near livestock to keep them on a lead at all times."