Owners of Carloway Mill on Lewis plan to sell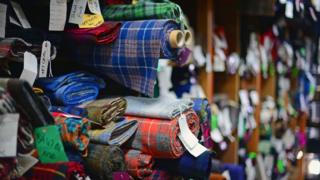 The owners of one of three Harris Tweed mills in Lewis plan to sell the business rather than going into voluntary administration.
The Carloway Mill employs 27 people and provides yarn to 30 weavers.
The mill's owners said the cost of its raw material had increased by 35% and weavers' wages had risen but the price of tweed had fallen by 10%.
Last week, they said they could go into voluntary administration but have now proposed selling the mill.