Survey suggests support for 5% Highland council tax rise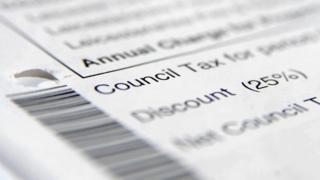 A survey by Highland Council suggests almost 62% of the respondents support a 5% rise in council tax but the same number oppose it increasing by 10%.
The local authority uses what it calls a citizens' panel, which is made up of more than 2,300 people, to gauge views on the council's spending and savings.
Among the latest questions posed was a proposed end to the council tax freeze.
A meeting of the full council next week will be asked to consider the results of the survey.
The local authority, which has an Independent ruling administration, has estimated that it will have £36.5m less to spend next year, forcing it to find significant savings.
Shortening the school week for some pupils and offering up to 500 council employees voluntary redundancy packages are among planned savings.
The administration of Highland's neighbour, Moray Council, has proposed an 18% rise in council tax bills.
Raising council tax rates would result in the Scottish government withholding money which would have been allocated to councils to offset the freeze, which has been in place across Scotland since 2007.
Following Moray Council's announcement, First Minister Nicola Sturgeon said it would be "unfair" to give government cash to local authorities which comply with the freeze, but also give money to those which do not.