Format: B, WSTRN and Sigala popular in Scottish cities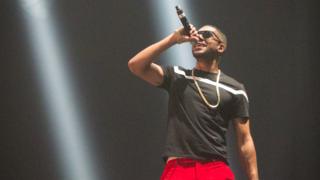 The most popular music among residents of Scotland's cities includes German house tech and R&B rap, according to the results of a BBC project.
The BBC looked into the music people search for on their phones.
Data was provided by Shazam, a company that helps its 100 million users to identify any song they hear by playing an excerpt into their phone.
Tech house group Format: B was most searched for in Aberdeen and R&B rap collective WSTRN in Glasgow.
Tropical house DJ Sigala was top choice in Inverness, Dundee and Edinburgh.
The BBC has used the data to discover musical "twin towns" - far-flung places with similar tastes in music.
Inverness and Aberdeen's "twin" was Queenstown in New Zealand, Dundee matched up with Dunedin also in New Zealand, and Glasgow and Edinburgh's listening choices were similar to Melbourne in Australia.