Inverness 'Mad Mile' £65m could be better spent. says MSP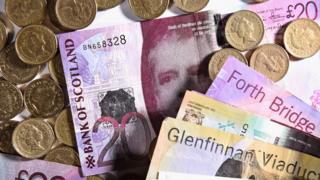 Green Party MSP John Finnie has said funding to be allocated for a new road in Inverness would be better spent improving existing infrastructure.
About £65m is to be spent on the link between the A9 and A96 trunk roads.
Mr Finnie said people in Inverness had nicknamed the short stretch of carriageway as the "Mad Mile".
But Infrastructure Secretary Keith Brown said the link was needed to support the "current needs and future aspirations" of Inverness.
Mr Finnie told the Scottish Parliament that the project should be reviewed and the funding invested instead in making improvements to roads, bridges, harbours and piers.
Mr Brown said the link was needed to support the growth of Inverness, adding that he doubted people in Inverness were opposed to its construction.