Celtic rainforest under threat say MSPs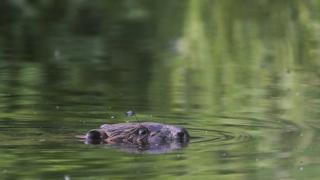 Invasive species of plants are among the main threats to the future of Celtic rainforest, MSPs have been told.
The woodland covers large areas of Scotland's Atlantic coast, including Knapdale, an area of Argyll that is home to the Scottish Beaver Trial.
Argyll and Bute SNP MSP, Michael Russell, has told Holyrood that non-native plants such as rhododendron smother rare native species.
He said public bodies and charities were trying to tackle the problem.
Mr Russell secured cross-party support to raise the matter in the Scottish Parliament on Monday.
He said he wanted to celebrate one of Scotland's richest habitats and raise awareness of the threats to it.
Ice age
Organisations such as Scottish Natural Heritage, Forestry Commission Scotland and Plantlife Scotland and also volunteers have been working to eradicate invasive plants.
Mr Russell added that a more complex threat was preventing the fragmentation of the rainforest.
Oaks in the woodland are descendants of trees that survived the last ice age in southern Britain.
Plantlife thrives in the humid, wet conditions and the forest holds hundreds of species of lichen and varieties of flowering plants, including a rare orchid.