Scottish government to appeal against turbines decision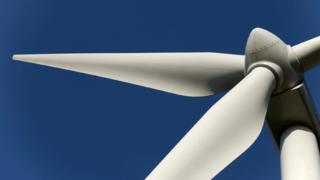 The Scottish government and energy company SSE have confirmed that they intend to appeal against a legal ruling on a planned 67-turbine wind farm.
Earlier this month, a judge said the government's decision to approve Stronelairg Wind Farm was "defective".
Following a judicial review at the Court of Session, Lord Jones said ministers reached their decision in breach of environmental obligations.
Landscape charity the John Muir Trust (JMT) sought the review.
The trust said the turbines, which were given planning consent last year, would "destroy the character" of wild land.
In his ruling, Lord Jones said the decision ministers reached was unlawful.
But SSE said it believed the decision to approve the project on land close to its Glendoe hydro electric scheme near Fort Augustus was lawful.
The Scottish government said: "Scottish ministers have considered the judgement of Lord Jones in relation to the petition lodged by the John Muir Trust for the judicial review of the Scottish ministers' decision to grant consent to construct and operate the Stronelairg Wind Farm.
"Scottish ministers are appealing the decision."
SSE said: "Stronelairg is a carefully designed project sited on degraded peatland with the carbon payback estimated to be around 16 months.
"It will sit in a natural upland bowl, will not be seen from the Great Glen's key tourist routes, and will be entirely invisible from Loch Ness.
"Stronelairg will utilise extensive existing infrastructure at our Glendoe hydro scheme."
JMT's Helen McDade said the trust drew "tremendous support" to its "very costly judicial review".
She said: "Lord Jones confirmed in his decision that the Trust was taking this action for the public good.
"It is therefore, disappointing that the Scottish government is spending more public money to defend a planning decision which has been found to be illegal.
"The government and SSE should show good faith with the public. If SSE wish to progress this scheme they should submit a new planning application and the correct process should be followed, rather than continuing the expensive legal process."