Closed Western Isles inshore fisheries could be opened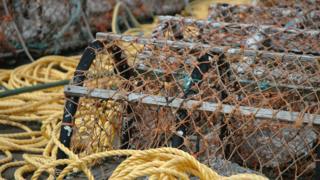 Parts of the Western Isles' coast closed to fishing could be opened up to fishermen under Scottish government proposals.
Marine Scotland has started a 12-week consultation on the future management of the islands' inshore fisheries.
The consultation has been prompted by the Outer Hebrides Inshore Fisheries Group's belief that some of the restrictions are outdated.
Fishing in the areas is prohibited either seasonally or all year round.
Fisheries minister Richard Lochhead said: "Modernising the management of our inshore fisheries is one of the key aims of the Scottish government's inshore fisheries strategy, and I am pleased to see that the inshore fisheries groups are continuing to put forward proposals to resolve issues of local importance.
"I would urge anyone with an interest in fisheries management in the Outer Hebrides to respond to this consultation."
Duncan MacInnes, secretary of Western Isles Fishermen's Association said: "Seasonal closures and creel prohibition areas have played a key role in managing inshore fisheries in the Outer Hebrides for the last 30 years.
"We welcome the opportunity for further consultation on amending some of those measures to reflect the changes that have occurred in fishing and marketing practices during that period.
"The amendments if implemented will enhance shellfish stocks around the Outer Hebrides as identified in the Management Plan developed by the Outer Hebrides Inshore Fisheries Group."