Lib Dem David Alston appointed NHS Highland chairman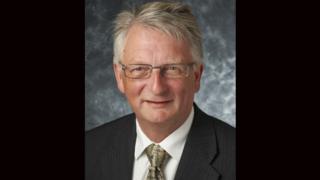 Senior Highland Liberal Democrat councillor David Alston has been appointed NHS Highland's new chairman.
He will take over from Garry Coutts, who stands down as the health board's chairman in March 2016.
Mr Coutts has served in the post for the statutory maximum of three consecutive four-year terms.
He is the longest-serving chairperson of a health board in Scotland. He first joined the board in 2002 and took up the position of chairman in April 2004.
The Scottish government has re-advertised the vacancy in September.
The health board covers a large area, including the Highlands, Skye and parts of Argyll.
Its hospitals include Raigmore in Inverness, Caithness General in Wick and Belford in Fort William.