Opposition to £10m community hub proposed for Merkinch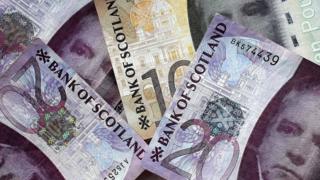 A council's plan to build a £10m hub with a games hall and library has met resistance from a leading figure in the community it has been proposed for.
The new building has been suggested for the site of an existing community centre in Merkinch in Inverness.
Anne McCredie, chairwoman of the centre's management committee, said the plan would mean losing a "warm, friendly" facility.
She said an alternative site should be found for the hub.
Highland Council has sought public feedback on it making an application for a £2m grant from the Scottish government towards the £10m costs of the multi-purpose community hub.
Ms McCredie has lived in Merkinch for 48 years and been involved with the area's family and community centre for 41 years.
She told BBC Alba: "We have a thriving community business here and developing it into a £10m hub would be an over-development of the site.
"We would lose community spirit by moving from a warm, friendly community centre into a community hub which would be much larger."
Ms McCredie said she was not opposed to Merkinch having new facilities, but at another location.