First St Kilda yacht race announced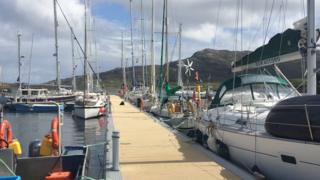 The first yacht race to sail to St Kilda is to be held next year.
The St Kilda Challenge will start and finish at Lochmaddy in North Uist, miles (64km) west from the small group of islands.
June's 24-hour competition is being organised by Lochmaddy-based The Society of the Sea - Comann na Mara.
Ferry operator Calmac has offered to support the race which will be recognised by sailing's governing body, RYA Scotland.