SAIS sets date for daily avalanche information reports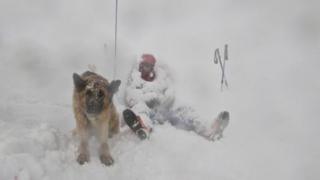 Daily avalanche information reports for some of Scotland's most popular areas for hillwalkers and climbers will start in about four weeks' time.
The Sportscotland Avalanche Information Service (SAIS) said the reporting would start on 17 December.
SAIS has been providing the service for several years.
It assesses avalanche hazard in six areas - Lochaber, Glencoe, Creag Meagaidh, Southern Cairngorms , Northern Cairngorms and Torridon.
The reports are usually issued until mid-April.
Members of the service also regularly blog on conditions in the hills and mountains in these areas.