New app released to help children learn Gaelic songs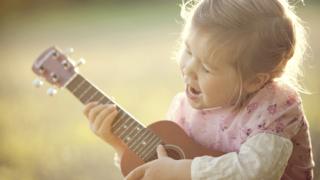 A new free app and website have been created to help children to learn Gaelic songs.
The song project called Òrain na Cloinne Bige features young singers from the Western Isles.
The app and website were developed by The Gaelic Arts Agency - Pròiseact nan Ealan - and Western Isles Council - Comhairle nan Eilean Siar.
They hope the tools will be used by adults and young people who are fluent in Gaelic or learning the language.
The project's Evelyn Coull MacLeod said: "We hope it is a resource that will be used by parents, carers, play leaders and teachers across the country to introduce a new generation to Gaelic song.
"It was a great opportunity for our young singers to be engaged in the whole recording process.
"It is hoped that over the coming months we will develop further teaching aides to accompany the resource and this will be found on the website."