Glen Coe Munro's 'longest-lasting' snow patch melts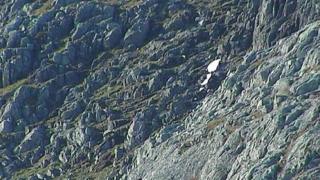 Snow that had survived on a Glen Coe Munro for the longest time in living memory has melted away.
The snow from last winter lay on Meall a'Bhuiridh, the location of Glencoe Mountain snowsports centre's Flypaper ski run.
The resort's Andy Meldrum said it had been the latest snow had lasted on the mountain since skiing was established in the area in 1956.
Older visitors to the centre believed it to be the latest in living memory.
The snow patch failed to survive into a period of colder temperatures that brought snowfalls to the Cairngorms at the weekend.