Nairn Christmas tree farm put on the market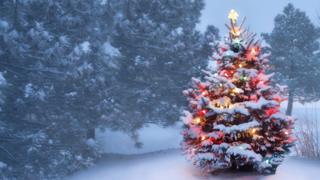 What has been described as one of Scotland's largest Christmas tree farms has been put up for sale for offers of more than £3.2m.
Maviston Christmas Tree Farm in Nairn covers a 250 acre (101ha) site and has almost 700,000 firs.
Savills, the selling agents, said there was room for growing more trees.
But Alastair Gemmell, of Savills, added that a new owner may decide to return the site to agriculture land or put it to other uses.