Young people 'want better connectivity and more houses'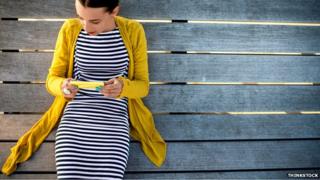 Better mobile phone coverage and access to housing would encourage more young people to stay in the Highlands and Islands, a survey has suggested.
It found the region's 15-30 year olds did not think mobile phone connectivity was good enough, and would prefer that to be improved rather than broadband.
The study also suggested a lack of housing was a "big barrier" to young people wanting to stay.
The survey was carried out for Highlands and Islands Enterprise (HIE).
The development agency works in Argyll, Moray, the Highlands, Northern Isles and the Hebrides.
Youth migration from these areas has been a concern of HIE for a number of years.
The results of the study show increased levels of young Highlanders and islanders wanting to remain in their local areas after they leave school.
Many of the 4,409 respondents were also proud of where they lived, with the highest levels of pride found among young people living on Orkney, Shetland and the Western Isles.
Those surveyed also said HIE's new Inverness Campus, which among other purposes provides a new base for Inverness College UHI, has made staying in the Highlands more appealing.
More than half of those who took part in the survey said they believed the region was a better place to live now than it was five years ago.
A similar number thought it would be better still in the next five years.
The survey found that 51% thought mobile coverage was "very important" in making the Highlands and Islands an attractive place for young people.
Current connectivity was rated poor by respondents.
Almost half of all young people live in the parental home up till the age of 30 - almost twice the proportion nationally for those aged 20-35 years, according to the study.
It said: "Access to housing to buy, or even rent, is regarded as limited, with this being particularly acute in the Outer Hebrides and Shetland."
Carroll Buxton, HIE director for regional development, said the report was "very encouraging" overall.
She said: "It shows the Highlands and Islands is increasingly well placed to counter out-migration and attract and retain more young people in the long term.
"To do this we need to continue to create more opportunities in both education and employment."