Orienteering elite heading north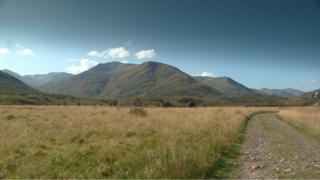 About 400 elite competitors from 51 countries are heading for the Highlands for the start of the World Orienteering Championships.
They will take part in races being staged over moorland and forests as well as local towns over the next week.
The races get under way with a sprint qualification in Forres on Friday evening.
Races are being held in the wilds of Glen Affric as well as at Darnaway Castle in Moray.
Another urban sprint event will be held through the streets of Nairn.
At the same time, up to 5,300 club orienteers and enthusiasts from all over the world, will compete in the orienteering championships and the Scottish 6 Days Orienteering event, the largest orienteering event in the UK.
British Orienteering beat a bid from Sweden to host the 2015 World Orienteering Championships.
It could generate an economic boost of more than £2m, according to a report by Highland Council officers published in 2011.
The last championships in Scotland were held around Inverness in 1999.
---
What is orienteering?
Orienteering is a sport that combines map reading and running. Competitors have to find their way between a series of checkpoints, called controls, as quickly as possible. There's no set route between the controls, so they have to decide which way to go and then find their way there without getting lost.
The competitors take part individually, and they don't get to see the map with the course on it until the race starts. So they can't plan their route or check out where the controls are in advance. The fastest person to visit all the controls in the right order is the winner.
---
Orienteering has traditionally been dominated by the Scandinavian nations, where it is considered the national sport.
However, in recent years, French and Swiss athletes have broken through and have had an impressive series of wins.
Paul McGreal, WOC 2015 event director, said: "The areas and arenas we are using for the races are amongst the finest that can be found anywhere in the world, and will provide a challenging test for the best in the world, as well as an exciting and inspirational experience for spectators."