NHS Highland ending Nairn Hydrotherapy Pool contract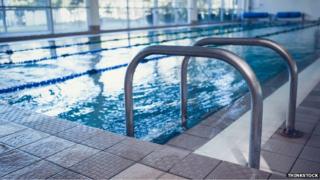 NHS Highland has decided not to renew its contract with the operators of Nairn Hydrotherapy Pool.
Trustees and staff at the site said the health board had warned several months ago such a move was a possibility.
But they did not know a final decision had been taken until BBC Scotland got in touch for reaction to an NHS Highland press release on the matter.
The health board said it was making arrangements to offer patients therapy in other pools and activities.
NHS Highland said the move would give a larger number of people access to treatment than at present.
The Nairn hydropool's Alastair McGregor told BBC Radio Scotland he was "appalled" by how the health board had conducted its business.
NHS Highland said its decision had followed three years of discussions on a revised contract. An agreement could not been reached and the contract will end on 31 October.
Area manager Jean Pierre Sieczkarek said: "The decision to bring our contract to an end with the Nairn Hydrotherapy Pool is based on the need to utilise the financial resources connected with the pool in a fairer way, allowing increased access for a larger group of patients to exercise and have water-based therapy.
"There is a small number of patient groups accessing the hydrotherapy pool, and upon reviewing this, we would like to encourage a wider access to therapies."