NHS Highland criticised for delays in patient's care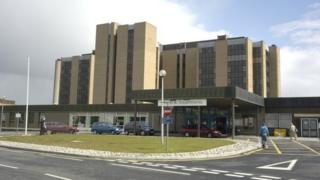 NHS Highland has been criticised for its care of a patient by the Scottish Public Services Ombudsman (SPSO).
It said proper treatment of the emergency patient took days because he had been admitted to a local hospital rather than Raigmore in Inverness.
The man had suffered a fall. Following hospital treatment he later died, but the SPSO did not link this to his care.
It has ordered the health board to make changes to its procedures and apologise to the patient's family.
The patient was an older man with multiple health problems, the SPSO said in a new report.
In July two years ago he suffered a fall at home and fractured his hip.
He was taken to his local hospital, but needed to be transferred to Raigmore Hospital for surgery.
However, he was not moved to Inverness for two days and surgery was performed three days after the fall.
Poor recovery
He was discharged in August 2013 but died in May last year.
His wife complained he should have had surgery within a day and the delayed transfer meant he received a lot of morphine contributing to his poor recovery and subsequent decline in health.
NHS Highland said appropriate care was given at the local hospital and there had been no detrimental effect on the patient.
However, the ombudsman said as an emergency trauma patient the man should have been prioritised over over routine and elective patients.
He was not and had to wait because he was admitted to a local hospital rather than Raigmore directly.
The SPSO has made recommendations to ensure patients from outlying hospitals in future are properly prioritised.