Ann Widdecombe to headline Nairn Book Festival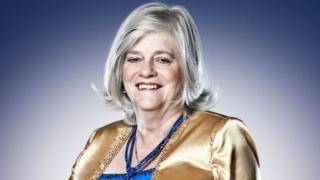 Former Conservative politician Ann Widdecombe will headline this year's Nairn Book and Arts Festival.
She will talk about her life outside of politics, including television appearances on Strictly Come Dancing and Doctor Who.
Former Corries musician Ronnie Browne, along with authors Christopher Brookmyre and Lesley Riddoch, will also be festival guests.
The 12th annual event will be held from 1-6 September.