Inquiry plea over Uist family of five killed in storm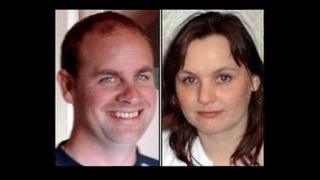 An investigation may be held into the deaths of five members of the same family during a winter storm in the Western Isles in 2005.
The Crown Office is considering whether to hold a Fatal Accident Inquiry over the deaths of the MacPherson family, who died as they drove across a causeway between South Uist and Benbecula.
Archie and Murdina MacPherson, their children Andrew and Hannah and grandfather Calum Campbell all died.
Relatives have called for an inquiry.
The MacPhersons died as they were crossing a kilometre-long causeway between the two islands to escape rising water and strong winds.
Relatives called for a Fatal Accident Inquiry following a decision this week by Western Isles Council to reject proposals for flood alleviation measures on the causeway.
Experts had said the work at the South Ford section of the causeway would allow water to flow more freely but the council said it would require significant additional funding from the Scottish government.
Mr MacPherson's father David called for an inquiry so that something is done at the causeway to prevent similar accidents in future.