Western Isles Poverty Action Group criticises SSE donation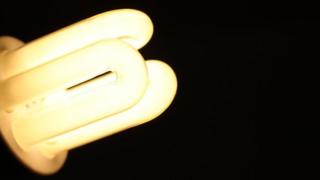 An organisation campaigning for cheaper electricity charges for people living on the Western isles has criticised a £40,000 donation from SSE to a charity.
The money will be used by Energy Action Scotland to raise awareness of the help available to people struggling to pay their household fuel bills.
Describing the money as "window dressing", Western Isles Poverty Action Group said SSE could afford to do more.
SSE said the donation was aimed at helping its most vulnerable customers.
The donation was as a result of a fine imposed on SSE by the regulator Ofgem.
Western Isles Poverty Action Group and the islands' local authority Comhairle nan Eilean Siar have been urging SSE to push on with its work towards a "social tariff" for energy bills.
The action group and comhairle want an end to the 2p per unit surcharge consumers in the Highlands and Islands pay.
The surcharge is levied because of the higher cost of delivering power there.
SSE is committed to a national price which would spread network costs evenly, but add that any change to the pricing would require the approval of the energy regulator Ofgem.
'Vulnerable customers'
Angus McCormack, chairman of Western Isles Poverty Action Group, said the donation was "nothing more than window dressing".
He said: "That will be £40,000 out of a profit for the year of £1.5bn.
"In the Highlands and Islands where the harsh weather, low incomes and hard to insulate houses mean that fuel poverty is endemic throwing £40,000 at the problem is close to insulting.
"SSE must act to eliminate the 2p surcharge they currently levy on their loyal consumers in the Highlands and Islands."
SSE said it was making the case for national pricing.
A spokesman said: "The donation to Energy Action Scotland is one of a series that SSE has given so far this year to prominent charities in order to provide real and meaningful help to its most vulnerable customers.
"SSE has worked extensively to make the case for national pricing with Ofgem, Department of Energy and Climate Change, the Scottish government and the Competition and Markets Authority.
"Regional pricing is industry wide issue so it requires an industry wide solution."
Norman Kerr, director of Energy Action Scotland, said a consultation open to all consumers was needed on energy prices.
He said: "Rural premiums on energy bills are undoubtedly a burden on those living in rural areas.
"However, there appears to be a fundamental misunderstanding that companies like SSE choose to add a premium to the bills of customers in the north of Scotland when in fact it is part of a distribution price control mechanism that applies to any supplier to that part of the country.
"Energy Action Scotland believes that the system should be reviewed and this needs to be done by the UK Parliament."