Three small earthquakes recorded at Durness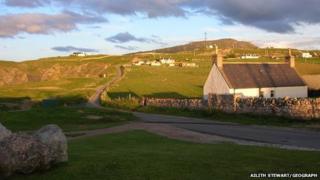 Three small earthquakes have been recorded at Durness, the largest village in the remote north-western corner of Scotland.
The British Geological Survey recorded a 1.5 magnitude quake on Friday night and quakes of 1.4 and 2.4 in the early hours of Saturday.
A 2.4 magnitude earthquake was previously recorded at Durness in Sutherland in February 2013.
Small earthquakes are frequently recorded in the Highlands.