Scottish avalanche hazard reports service resumes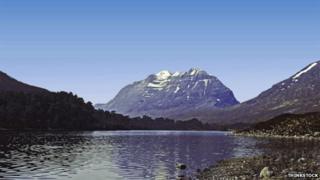 Avalanche hazard information reports for Scotland's highest mountains have resumed.
The Sportscotland Avalanche Information Service (SAIS) provides the forecasts for walkers, climbers and skiers from December to early April.
The service covers hills and mountains in Lochaber, Glencoe, Creag Meagaidh, Southern Cairngorms and Northern Cairngorms.
Reports for Torridon will start on 24 December.
There were 350 avalanches recorded last winter.
Of this number, 325 of the snow slides occurred naturally and 25 were incidents triggered by people. There were no avalanche-related deaths.
During the winter of 2012-13, eight people died because of avalanches. It was the highest number of deaths in five seasons of SAIS forecasts.