Scottish debate on reducing pupils' class time welcomed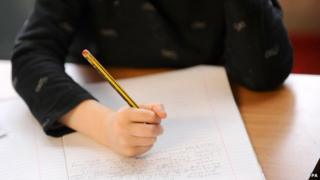 Suggestions of a Scotland-wide debate on local authorities reducing pupils' time in class have been welcomed by a parent council leader.
Highland Council has delayed a plan to cut the time pupils in primaries 4 to 7 spend in class by 30 minutes-a-day.
It said it was responding to public concerns and also wanted to allow for a national debate on the matter.
Anne McMichael, co-chairperson of Avoch Primary Parent Council, said a broader discussion was needed.
She told BBC Radio Scotland: "I think it is excellent that the proposal has been put on hold at least for the time being.
"It would be good to be considered on a national agenda.
"If these decisions are taken on a Highland scale only and if implemented then children's education in Highland would be out of step with the rest of the country,
"It seems unfair that there is potential for children in Highland primary schools to receive fewer contact hours of education than other areas of the country."
Highland Council is trying to find savings of £64m over the next five years. Reducing class time for P4-7 pupils would have saved £3.2m over two years.
On Monday, the local authority said it would not try to push ahead with the proposal in 2015-16, but may have to consider the plan again at a later date.
Budget leader Maxine Smith said the council had listened to public concerns.
But she added that the council was not given a chance to explain how reducing class time could work, and warned that the local authority would have to find the saving elsewhere.